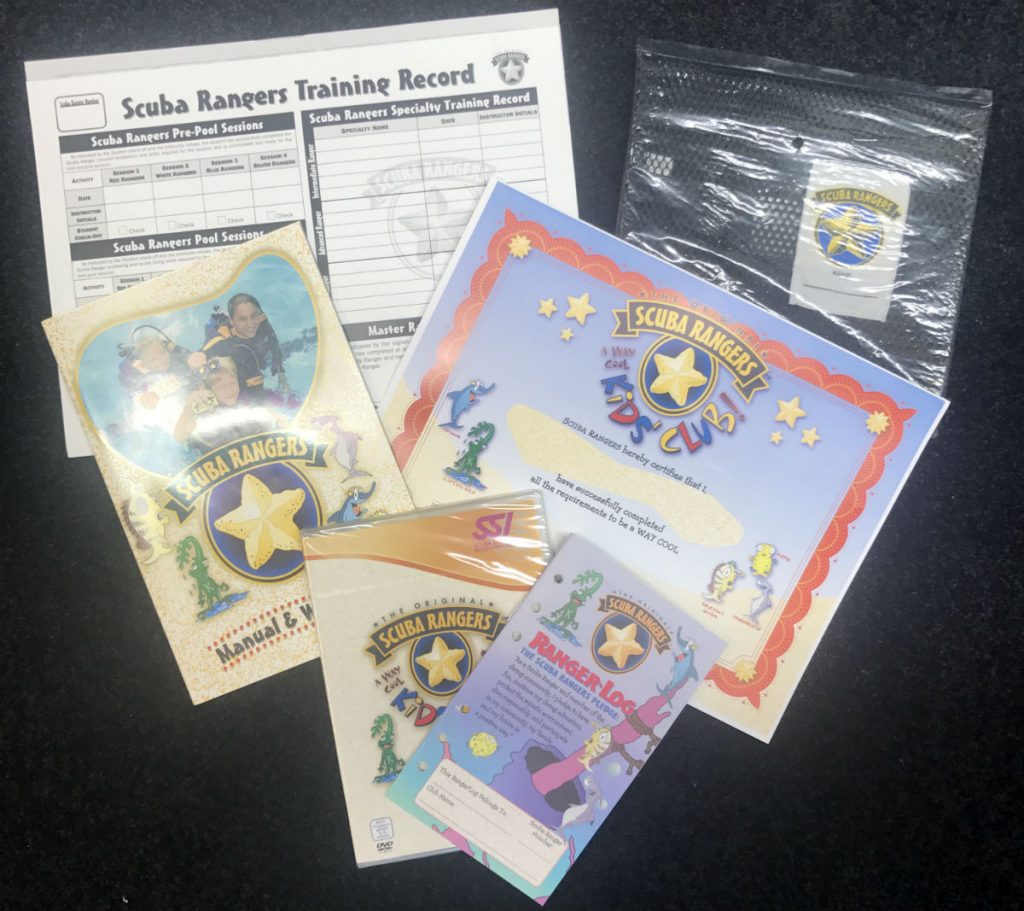 We're delighted to announce we will be starting up our Scuba Rangers diving club for kids again this month.
Ideal for children between the ages of 8 and 12 who are looking for a great fun activity, the Scuba Rangers course covers 5 pool sessions with our specially trained and qualified diving instructors.
All equipment they need will be provided by us and they will receive a great gift pack (pictured) and a signed certificate at the end of their course.
Activities will finish with a chance to build our Aqualogistics Spaceship underwater. This course is great fun and an ideal gift for those who are keen on watersports and activities.
The cost for the full course is just £125 and we would be happy to talk things through with you either face-to-face at our Stockport dive centre or over the phone. Please get in touch on 0161 480 5745!
All staff are CRB checked.