OPEN WATER DIVER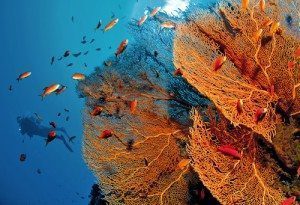 Becoming an SSI Open Water Diver is the best way to start your scuba adventure as it is recognised around the world.
With personalised training from Aqualogistics, we will take the time to ensure you are truly comfortable under water and have the skills and equipment knowledge you need to enjoy scuba diving.
As a general overview, an Open Water Diver course consists of 3 parts: Academic Learning, Pool Training and Open Water Sessions.
ACADEMIC LEARNING
The SSI Training Materials and Online Training program are designed so that you can learn the theory and knowledge parts of the programme at your own pace and when it is convenient for you. You can complete the academic tests online when you sign up for SSI's Online Training program, and then attend review sessions with us.
POOL TRAINING
For your pool and open water training your instructor will fit you to your scuba equipment so you will become comfortable in your "second skin". All of our pool training takes place at our local baths and here we take you through the basics of scuba diving so you are fully confident when you move into open water training.
OPEN WATER SESSIONS
You will complete at least 4 open water dives and have the chance to experience everything you learned in the pool hands-on. After successful completion of your open water training dives you will become a Certified Diver. The SSI Open Water Diver certification is recognised worldwide so you can enjoy diving not just in the UK but around the world.
When you're ready to expand your skills you can continue your training with our Advanced Training courses.
Watch the SSL Scuba Diving Training video to find out more...
All scuba equipment hire
Air fills
Training documentation & certificate
SSI digital online training materials
Open Water Diver with Drysuit Orientation – £400
Open Water Diver with Drysuit Speciality – £495
*Terms & Conditions Apply. Please contact us for details.