Wreck Diving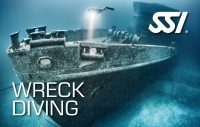 "Diving on wrecks means diving in the past - and it is always related with a certain thrill..."
It is an unbelievable experience to see a big ship from a bird's perspective and to glide towards the captain's bridge. But there are also tragedies related to wrecks and many are out of bounds as they are war graves.
Diving on wrecks is exciting and there are some potential risks too, but with the right training WRECK DIVING will become a great adventure.
During the WRECK DIVING SPECIALITY COURSE you will learn where and how to get background information on wrecks, how to locate wrecks and how to prepare for a wreck dive. During the 2 mandatory dives you will apply the correct wreck diving techniques, as well as, evaluate and avoid the potential risks while diving on wrecks.
We use our training pool in Stockport and then a sheltered local open water site for the training programme which includes the following elements: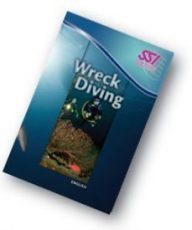 COURSE CONTENT
Selecting a Wreck
Wreck Diving Equipment
Locating the Wreck
Diving the Wreck
Advanced Wreck Diving
TRAINING SESSIONS
Classroom training takes place in our Stockport training facility and the open water dives will be carried out either at a local diving centre, typically a quarry such as Capernwray, or at a nearby wreck site such as around Anglesey.
You can also select to do your wreck diving training in conjunction with another course or speciality. Please contact us and we can discuss the options and create a personalised dive training plan for you.
Watch the SSI Wreck Diving Training video to find out more…
Use of O2 equipment and practice mannequins
Training documentation & certificate
SSI digital online training materials
Wreck Diving – £195
*Terms & Conditions Apply. Please contact us for details.