ADVANCED TRAINING
Do you want to stay down a little longer, go a little deeper or explore a little further? If so, our advanced training allows you to build on your experience. We also offer the SSI XR Range of speciality courses. These cover elements such as Wreck Diving, Photography and Dry Suit Diving.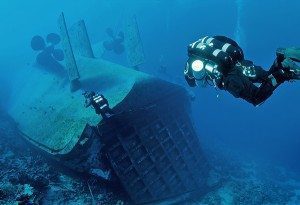 The SSI Extended Range programmes are designed to take your diving to the next level, providing training and experience necessary to complete your new adventure with confidence and skill. Whether you are looking for the excitement of deep diving, to significantly extending your bottom time or enjoying the thrill of exploring deep reefs.
You will be able advance your knowledge and understanding of principles, procedures and theories specific to diving safely with a decompression ceiling. During your program your instructor will cover everything from supreme buoyancy, propulsion, equipment management and effective decompression.
We can discuss your plans with you when you have completed your initial training and built up your diving experience. We are sure that whatever skills you are looking to learn, the SSI programme will be able to help.
QUALIFIED DIVERS
If you already have some diving qualifications and are looking to extend these, then the SSI courses are also available to you. We will just need to match your qualifications to the equivalent SSI level. If there are some differences we can fill in any gaps with some speciality courses.
Simply complete the form and one of our team will give you a call to discuss your dive training.