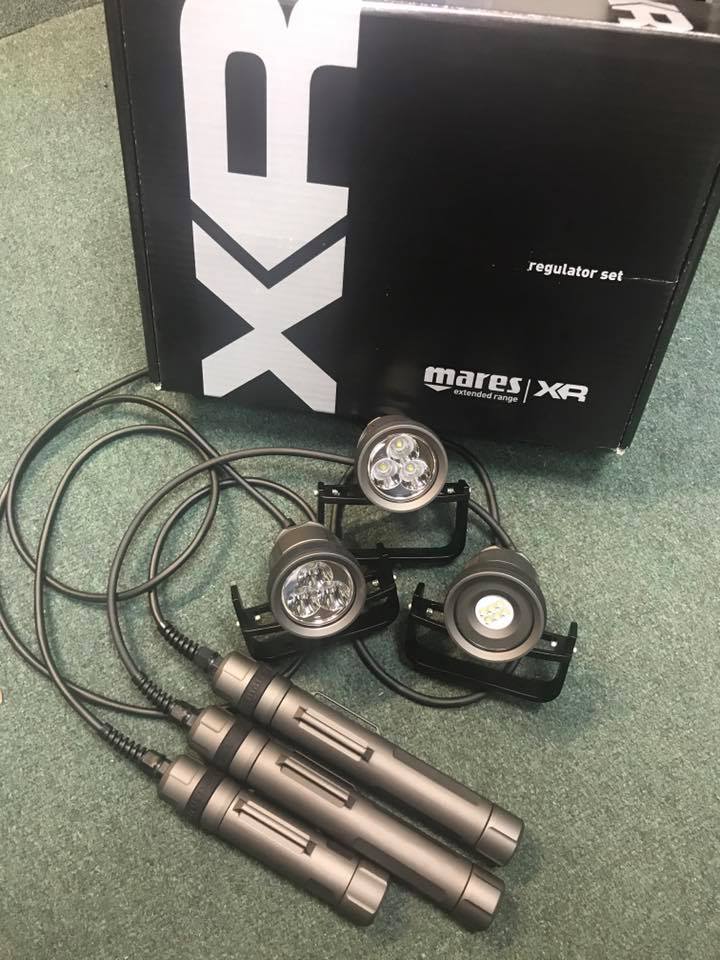 We're delighted to announce that the range of Mares XR Umbilical Torches will be available very soon at Aqualogistics.
The 3 models shown in the photo are the sidemount canister lamp, the larger canister lamp and the video lamp. A full specification and technical details will follow but we just love the look of these and their cousins, the Mares EOS torches, have been a great success so we're hoping these will be as popular with customers.
Prices range from £483 to £576 depending on the configuration you are looking for.
The Mares XR torches are part of the Mares Extended Range (XR) brand, the Mares equipment specifically targeted at technical diving. The XR range includes the XR 25X regulators, backplates and wings, the XR kevlar drysuit and a large number of diving accessories such as reels and clips.
If you would like a preview of the new XR torches then please give us a call and we can arrange a visit. Or if you are looking for help extending your own equipment configuration then we would be happy to offer you our advice.