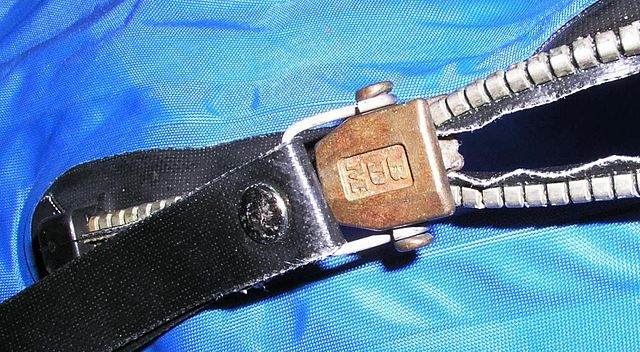 Your drysuit is one of your biggest investments when buying your scuba diving equipment so it makes sense to look after it well. Most reputable makes should last you many years if you treat them correctly.
Before You Go Diving
Check all of your seals and zips before you set off to make sure they have not been damaged or perished whilst not in use. Look carefully at latex seals for signs of cracks as they may need replacing before you dive.
Carefully examine your zip and look for any signs of cracks or pitting in the fabric alongside the teeth of the zip. Small holes here  can be a sign that a zip may be close to failure and need replacing.
Make sure the zip is clean, free from obstructions and well lubricated. Wax based lubricants are popular and some manufacturers recommend these ahead of silicon based versions, so always check with the manufacturer's instructions before applying any new lubricant.
Check your valves are clean and easy to adjust. They may have grit or salt deposits built up inside if they haven't been properly washed so if necessary carefully strip them down and clean them. If you don't know how to do this, please ask someone qualified to show you, or take it to a service centre.
Putting Your Suit On
Damage often occurs when putting on a drysuit. Make sure you have removed any sharp objects such as rings or hair clips that might snag and tear a seal.
Lubricate seals with dry talc or a mild soap solution to help your hands and neck slide through them. Try to avoid pulling excessively on the seal as this may cause problems, seals should be close fitting but not over tight.
Make sure valves are working and inflate and deflate the suit properly.
After Diving
This is the key time to keep your suit in good condition. Rinse your suit in fresh water when your diving is finished. Pay particular attention to seals, zips and valves to make sure they are clean and free of grit and salt water.
Then hang your suit (using a proper hanger) until it is dry before repacking. If you are travelling and don't have time to do this, then rinse your suit if you can and then pack it damp and remember to unpack it as soon as you are home. Then leave it to hang and fully dry before storage.
Storage
If you are storing your suit for an extended period, then make sure it is fully dry, lightly talc latex seals and wax your suit zip. Most people store with the zip fully open although check your own suit's instructions.
Don't hang neoprene suits on normal "thin" coat hangers, use an extra wide or padded one to avoid stretching the neoprene. Some hangers are designed to hang the suit by the boots rather than the shoulders.
Hang suits away from direct sunlight as the UV light will break down any latex seals. When folding your suit don't fold the zip as this will create a weak point that will eventually fail.
Questions About Drysuits?
If you need any assistance or repairs to your suit then please feel free to give us a call and we can arrange a service, test or repair as required. We also hire suits when available.