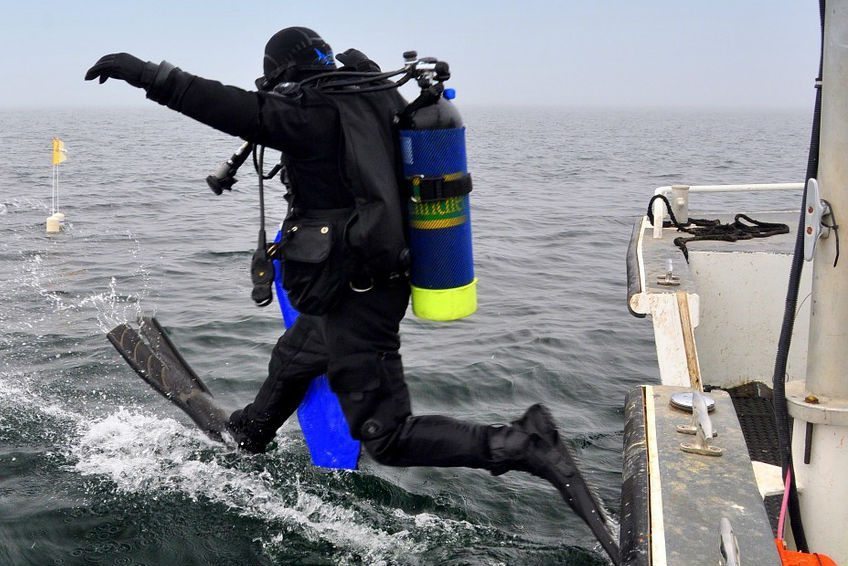 We're all getting ready for the new season and want to make sure it's as enjoyable as possible. It may now be some months since you last dived so here are a few tips on "dos and don'ts" for your early season dives:
Check Your Kit
Too obvious? Maybe for some but we see a rush of divers arriving in a last minute panic with some item requiring repair and no time to do it.
Take your kit out of your bag, check the seals on your drysuit look OK, hang it up somewhere where it can breath and return to room temperature so the neck and wrist seals are not hard, as they can be after many months locked away somewhere cold.
Check the zips and make sure they are well waxed or coated with your zip treatment of choice. And most radical of all consider washing that undersuit!
Make sure regs and cylinders have been serviced and inspected. It's no good arriving at the dive site to find you cannot get an air fill because yours is out of date.
Generally just give all your gear a bit of love and attention before you arrive at your first dive site.
New Kit?
If you were lucky and recieved a bunch of new diving gear for Christmas then make sure you know how it all works. Reading your new dive computer's manual will be a bit tricky at 30m, so have a go with any new items first on dry land, then at the club pool or in a safe environment.
Once you know how to use it, you won't have the stress of dealing with something unfamiliar on a more challenging dive when things can quickly become a whole lot more serious.
Exercise
If you've been less active during the off season, it's a good idea to build up your exercise levels so you can enjoy diving and not be out of breath after the first few minutes.
Going for a swim once a week before you go into the open water will help you be more comfortable during a dive. But whatever exercise you prefer, make sure you do something to prepare as a good fitness level makes diving more enjoyable.
The RNLI website gives some excellent advice on diver safety and being fit to dive.
Plan Something Simple
Perhaps a trip to the local dive centre and a less adventurous dive plan for the first trip out? Even if you were doing deep, technical dives at the end of last season, starting the new one with something straightforward will allow all your skills to "kick-in" and you can also check all your gear is in good working order.
In summary
This is the perfect time of year to prepare so don't wait until the weekend before your first planned trip, spend a few hours getting ready now and it might save you a lot of wasted time and money in a few months time.
Of course if you do find that some part of your kit needs repair or replacement, we are always available to help. We also hire equipment if you find you need a temporary replacement urgently.