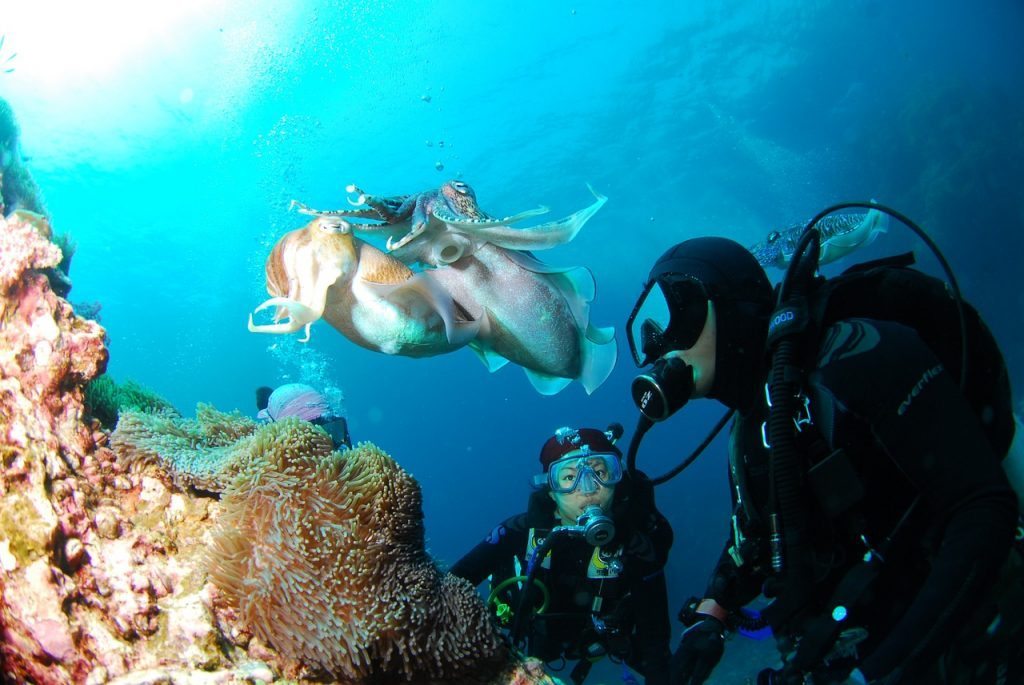 Aqualogistics Dive Training Centre is one of the region's premier scuba diving training centres. We train all ages and all ability levels starting with our Scuba Rangers course for children from 8 to 12 and beginners training for older children and adults.
For those who already dive and are looking to enhance their scuba diving training, we offer a full range of SSI training courses covering everything from Dry Suits to deep diving.
Here's an overview of our scuba training courses:
Snorkelling
Learn how to snorkel with the SSI Snorkel Diver program! You'll learn all you need to go snorkeling and discover the wonders of the ocean! Most people enjoy this course so much, they enroll in a dive training program afterwards.
Start now and discover the underwater world!
Open Water Diver
This is the first step in learing to scuba dive and by becoming an SSI Open Water Diver you will have worldwide recognition and can dive everywhere. With personalised training and taking enough time, we make sure you are truly comfortable under water with the skills and equipment you will use.
Skill Development Training
Always wanted to dive in the UK but haven't learnt to dive in a dry suit? Well we can help with that. Not only do we run speciality training courses in many different scuba disciplines, we can also hire you the equipment needed for the training.
Extending Your Scuba Skills
For those who are already divers, we can help you progress your skills into areas such as deeper depths and decompression diving. Extending your depth and knowledge will increase the range of dive sites you are qualified to dive at and build your experience.
Not quite sure what you need?
Please give us a call as all dive training is personal and we would be happy to talk things through with you and give you some advice or answer any questions you may have.