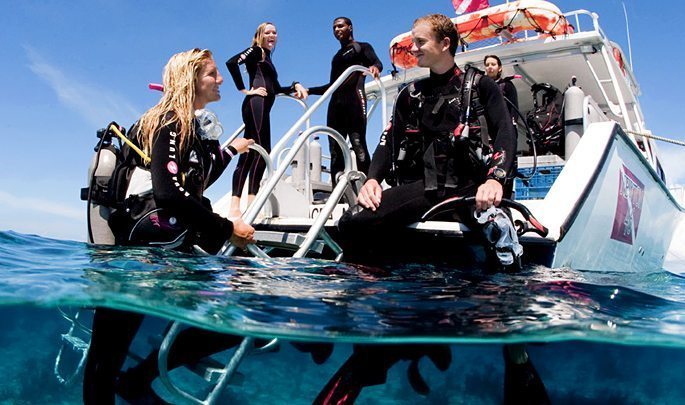 Many of you may be wondering what we is involved when we talk about SSI Scuba Diving Training.
The SSI  term we use in our dive center for your initial diving course is "Open Water Diver" so when you hear someone discuss their "Open Water" classes they are talking about their first level of scuba diving training. To become a certified Scuba Diver and to be able to take part in sports diving around the world, this is the course you want to sign up for.
An Open Water Diver course consists of theory sessions (you complete these online—but they can also be done in a classroom if you prefer), pool training and open water sessions (going out in the actual open water such as in a nearby quarry or in the sea). We use a local pool in Stockport for the initial sessions and have a variety of class times and course fees available to fit your schedule. You can pick what best fits both your time and financial situation and you can learn at your own pace.
The course you pay for will include an SSI Training Kit that includes SSI course materials (a DVD, Training Supplement, and log book).
Other items that will need to be purchased include a mask, fins and snorkel. It is best to purchase these items from your training centre to make sure you are getting quality equipment we can service for you. We also offer equipment hire on different pieces of scuba gear if you don't own these already.
As you reach the time to complete your Open Water dives it is also recommended you purchase a complete set of your own scuba diving equipment — you will be familiar with what is needed by then, from both the theory and practical lessons. We can help you select the right items from the wide range of equipment suppliers and make sure you are getting the right quality products for the type of diving you wish to do. We are also able to service your existing equipment and repair items for you if anything goes wrong.
Hopefully this is enough information to let you know what you can expect during and after you have completed your first course. From then you can take additional courses to extend your range and skill levels.
Please give us a call and we would be happy to talk you through your training needs,