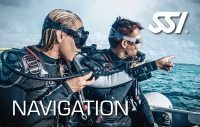 Alongside the main SSI training courses that cover everything from novice to experienced divers, Aqualogistics can also offer speciality courses such as Dry Suit Diver and Navigation.
We recommend that you build these courses into your dive training once you have mastered the basic skills. There are a wide range of SSI speciality courses and advanced diver training support available and we cover all of these.
Depending on where you plan to do your diving and what elements interest you most, you can personalise your training programme to make sure you have the skills to make your diving a great experience. We tailor the training to UK diving and use local dive centres such as Capernwray for our open water sessions.
Our classroom sessions take place in Stockport.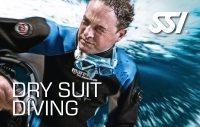 Remember  – You can only go wreck diving if you can find the wreck! So good underwater navigation is an essential skill.
Drop us a line or give us a call to discuss your training and we would be happy to talk you through the options. As with all SSI training programmes the courses are taught at your pace and supported by extensive online documentation and our training App.
You can also use this form to get in touch…