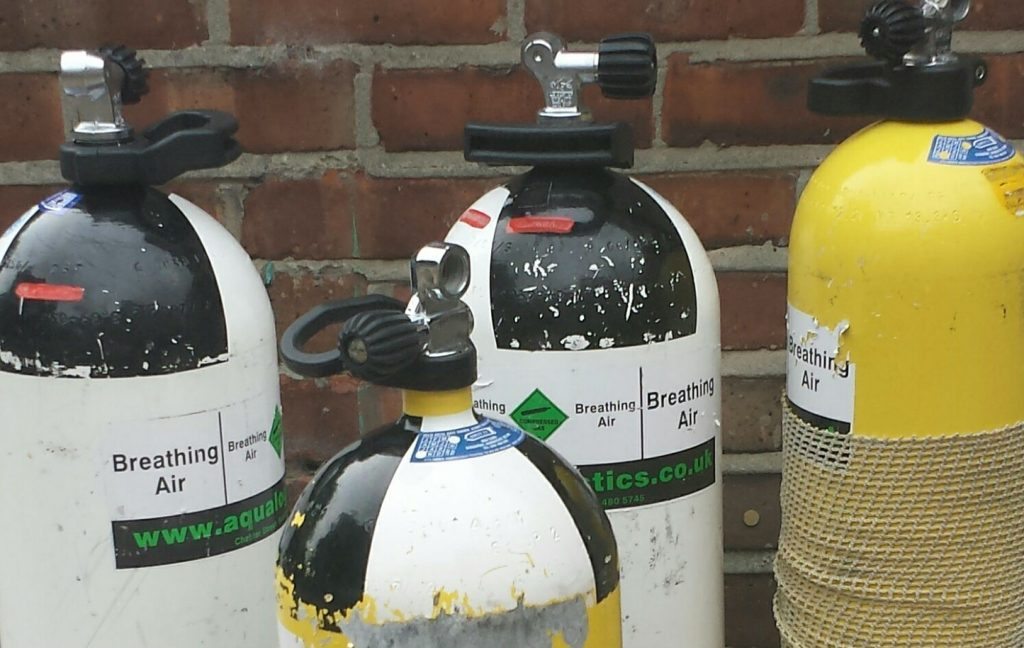 We offer a range of servicing options including cylinders, regulators, rebreathers, computer battery replacement and twin set configuration.
Regulator Servicing
As your regulator is arguably the most important piece of kit you use, it is important to look after it and to have it serviced regularly. We recommend an annual service either at the end or beginning of each season, depending on when you dive of course!
If you have purchased a regulator from eBay or second hand we would also strongly suggest you have it tested to make sure it is in good working order before you head off for your next trip.
Cylinder Servicing
For recreational scuba diving, diving cylinders need to be hydrostatically tested (pressure tested) every 5 years to make sure they are fit for purpose. In between these tests you also need a visual inspection, so your cylinders should be tested every 2.5 years and marked accordingly. If you don't do this, air filling centres will refuse to fill your tanks.
We offer a full testing service and are an IDEST approved test station. Tests available include both visual and pressure and we also carry a full range of tanks and spares so can repair most problems we identify.
Air fills
We can supply a full range of gases depending on the type of diving you are planning. This includes regular compressed air, Nitrox mixes, Helium and 100% Oxygen. Pressures available are up to 300 bar.
We can also supply air for non diving customers such as for paintballers.
Rebreathers
Rebreathers are a highly specialised piece of equipment and we work closely with companies such as Poseidon to keep your equipment fully serviced and working to the highest standards. We carry a full range of spare parts and can offer you help and advice on configuration options.
We also offer rebreather familiarisation and training courses if you haven't used one before and are looking to try one out.
Dive Computers
We can service and replace batteries in many different makes and models of dive computer, so please contact us if you would like a price for a battery or service for your computer.
Other Equipment
Other items we often test and service for divers include BCDs and Wings together with helping them set up their twin set configuration.
Whatever you need help with, please feel free to drop us a line.