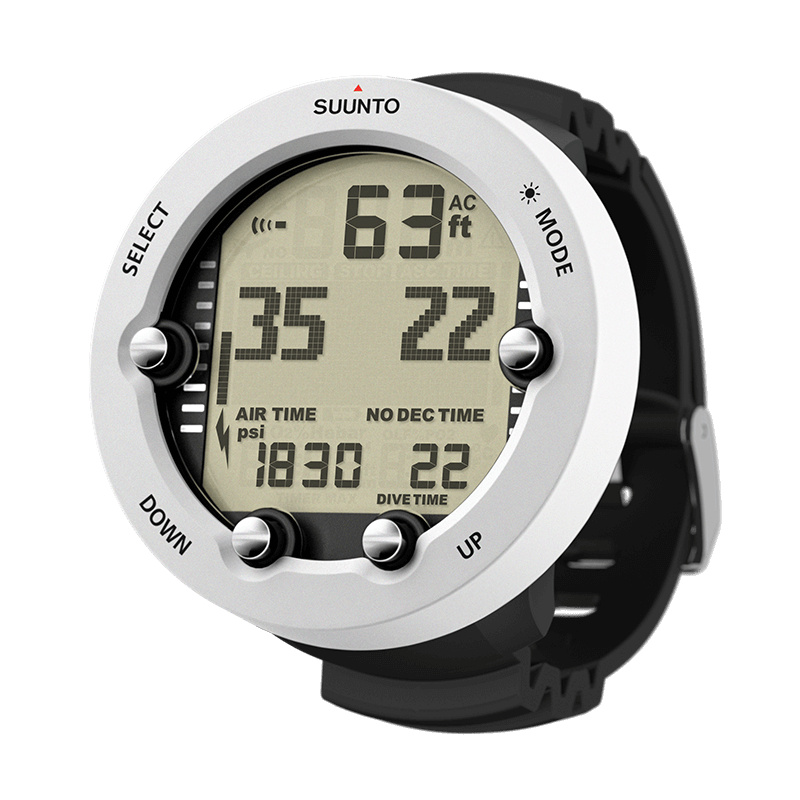 The Suunto Vyper Novo is an advanced dive computer which comes with optional air integration.
Nitrox capable, it has a range of advanced features including a digital compass, gas switching and the wireless air integration option which shows current cylinder pressure and your remaining air time.
It's rugged build should ensure it can handle everything UK diving can throw at it. Gas switching is available for up to three different gases for those looking for a computer suited to more technical diving.
Suunto Interactive Tools
Suunto has also recently introduced a range of online interactive learning tools, including full instructions on how to set up your new Vyper. No more pressing every button and then resorting to reading the manual. Their guides take you through basic settings, setting your gas mix, connecting with the transmitter (if you take that option) and reviewing your dive logs amongst other common tasks.
There are two colour options, white and graphite and the computer comes with a USB cable, rubber protective boot, bungee adapter and bungee cord.
Suunto DM5 Software
Connect your Vyper Novo to your PC (cable is included with the Vyper package) and you can upload dive plans and download dive logs for detailed analysis of your dives.
For more details on the Suunto Vyper Novo visit the Suunto website and to see our highly competitive prices please visit our online store.
Any questions on choosing the right dive computer, please feel free to give us a call or drop by the shop and we would be happy to talk you through the options.