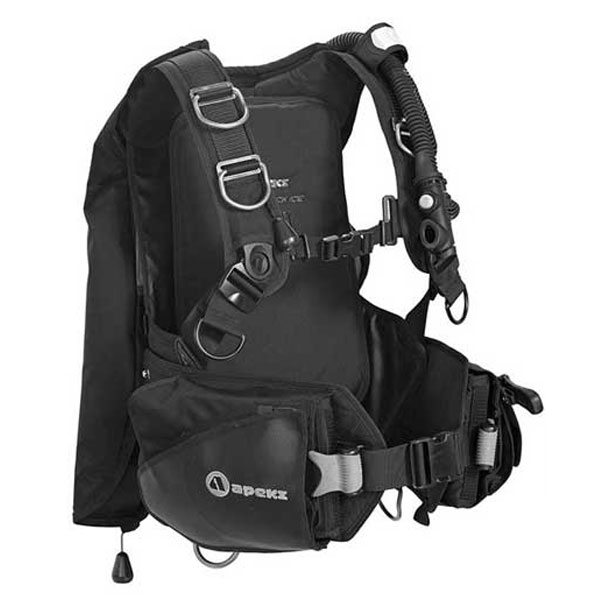 The Apeks Black Ice BCD has been designed for the most serious of recreational divers in mind. From Tech to Rec the Black Ice can meet all your demands and do it well. Designed to provide the comfort desired for daily diving and the features needed to take you over the edge, the Black Ice is ideal for the diver who does it all.
With the Advanced Diver in Mind Apeks have designed the Black Ice to be rugged; made from abrasion resistant materials. Back inflation wing design produces a lot of lift without restricting movement and because all of the buoyancy is flat on your back it gives you a more natural position in the water.
Wrapture Harness System utilises patented swivel shoulder buckles and a proprietary, ultra thin backplate which increases comfort and stability. The wrapture system prevents the BC from "riding-up" on the surface when inflated by holding onto you. Out of the water, the thin backplate keeps the cylinder close to your centre of gravity and transfers the weight to your hips, reducing the strain on your back. The result is the ability to stand up straight with a cylinder that is perfectly vertical.
Modular Design lets you adjust different parts of the harness to customise the length of each strap for a perfect fit.