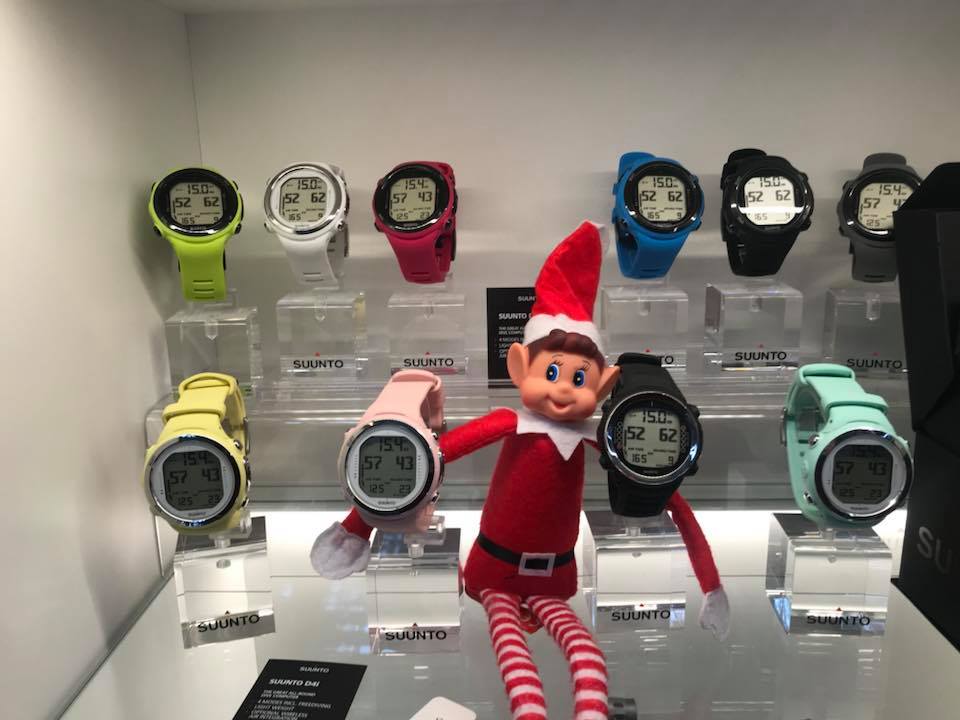 We have a number of great daily Christmas deals running this week so keep a watch on our Facebook Page for details.
Monday 17th we are offering 20% off the RRP for all Suunto D Series dive computers. Drop by the shop to take a look at the range.
The Suunto D Series offers the perfect combination of functionality and style for underwater adventures and everyday wear.
They are watch sized so can be worn every day but also have everything a diver needs, right up to rebreather compatible options. Suitable for every grade of diver and from free-diving to technical.
For full details on the D series check out their website page or come and get hands on demos in our dive store in Stockport, we're just off junction 1 of the M60.